Aloha Surgery is the only program in Hawaii with regular support groups on Oahu and the outer islands.  Aloha Surgery also offers weight loss supplements for purchase directly in office.
A.L.O.H.A. Not only does this word signify a traditional greeting and farewell, it embodies the surgical practice, Advanced Laparoscopy Of HAwaii. We provide the most advanced surgical weight loss procedures with an attention to the ALOHA SPIRIT.
Dr. Steven Fowler founded Aloha Surgery in 2004 after completing his surgical training in Los Angeles, California. In 2005, Dr. Fowler teamed up with Castle Medical Center and created the busiest bariatric program in Hawaii.
ALOHA Surgery is focused on advanced procedures in bariatric, and general surgery.
-Our comprehensive metabolic surgery program offers the Roux-en-Y Gastric Bypass, Vertical Sleeve Gastrectomy, Duodenal Switch, and Revisional Bariatric Surgery.  Our Team will consult with each patient individually, assessing their weight loss needs and help determine which procedure will best help them attain their weight loss goals.
–Advanced General Surgery involves offering operations commonly performed in a less invasive manner, thereby improving patient comfort and recovery. All major abdominal operations are offered via a laparoscopic approach.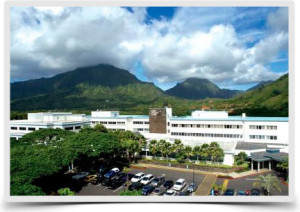 Dr. Fowler is proud to be the first practice in Hawaii designated Bariatric Surgery Center of Excellence by the American Society for Metabolic and Bariatric Surgery (ASMBS). This designation has evolved to the Metabolic and Bariatric Surgery Accreditation and Quality Improvement Program, MBSAQIP, by the American College of Surgeons (ACS). We are the first and only bariatric surgeons in Hawaii to offer Single Incision Laparoscopy Surgery (SILS) for bariatric surgery to help minimize scarring.