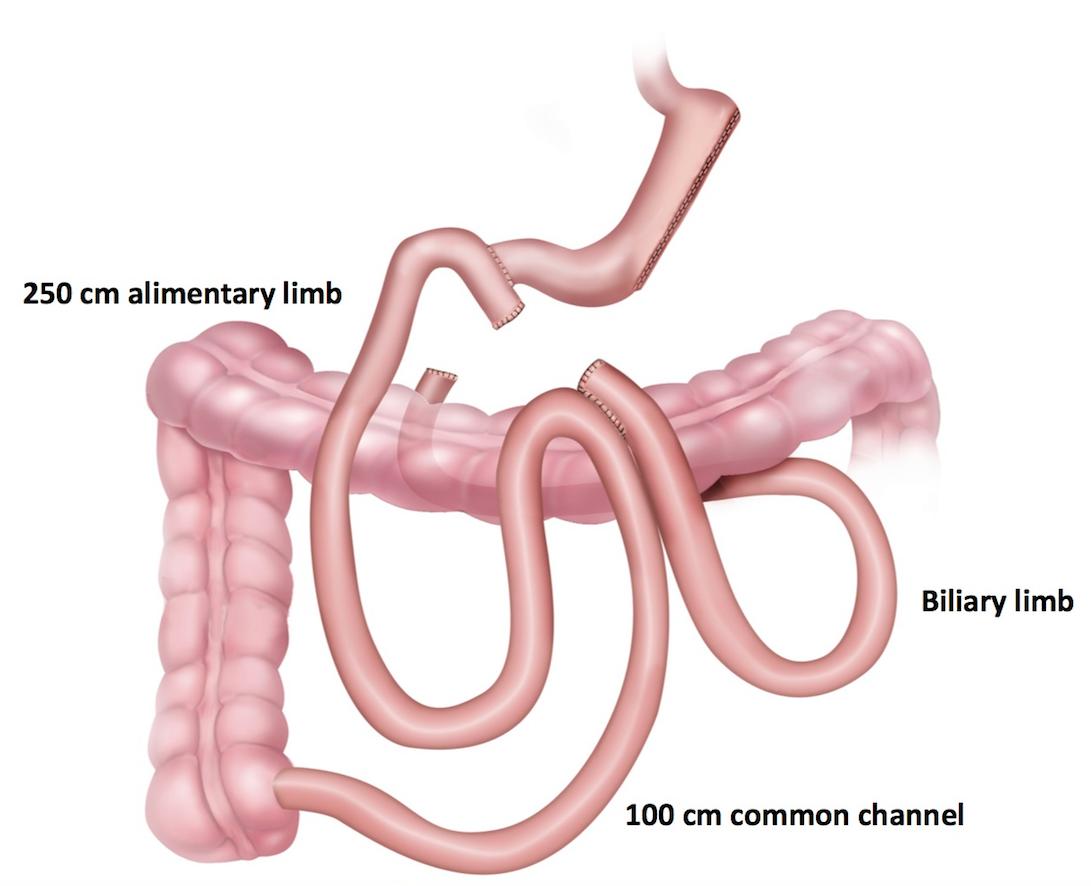 The Duodenal Switch procedure that is currently performed today started in the 1980's. Although this procedure has been available for over 3 decades, it still only comprises approximately 1% of bariatric operations being performed in the US.
This operation is the most effective operation for maximum weight loss and improvement in carbohydrate metabolism (i.e. treat diabetes). It is considered a metabolic and malabsorptive operation. This operation has not gained in popularity due to the potential for protein and multivitamin deficiency.
We reserve this operation for select individuals who have poorly controlled diabetes and are highly motivated to pursue this operation, knowing the dietary issues and close followup needed to ensure success.