What Should a Physician Consider Before Referring Their Patients to a Bariatric Surgeon?
Surgical weight loss, or bariatric surgery, is a major undertaking for the patient. It affects not only the patient's family and loved ones, but also the relationship with the primary care physician. You can expect your patient to be knowledgeable about the types of weight loss procedures available and the expected outcomes associated with these procedures. The primary care physician can be a substantial player in their patient's travel through the weight loss process by providing a trusted source of information for which programs are available, what type of follow-up is needed, and how to approach an unexpected complication.
Program Selection:
Primary care providers should encourage their patients to undertake their surgery at a center that is as close as possible to the patient. Having easy access to the bariatric surgeon goes a long way in complication prevention and continuity of care.
Patients should consider programs that are comprehensive. Any bariatric surgery program that strives to provide the best possible care will incorporate behavioral, dietary, and exercise education, in addition to regularly scheduled support groups.
Primary care physicians should be aware of Centers of Excellence (COE) designation. Any bariatric program can call themselves an "excellent program", but the title of COE bestowed upon a program through the ASMBS or ACS societies represents a program that treats patients at an optimum level. Programs with the COE designation have transparency of outcomes, a commitment to follow their patients long-term, support and educational structure to comprehensively treat the patient, and set pathways to maximize safety.
Follow Up Care:
Patients who have undergone surgical weight loss should be seen on a regularly scheduled basis in addition to any other issues that may require consultation by their bariatric surgeon. Aloha Surgery sees patients post-operatively at one week, one month, three months, six months, and yearly.
Unexpected Complication:
No matter how good a surgeon and their support staff may be, a complication can and will present at some point. The bariatric surgeon must be available to his/her patients if a rare and unexpected complication arises. Dr Fowler can be reached through Physician's Exchange at (808) 524-2575.
Physician Referral Form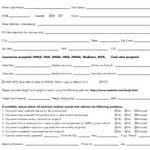 If you are a referring physician, please click here and fax this form to our office. If you have any questions, please contact us directly.