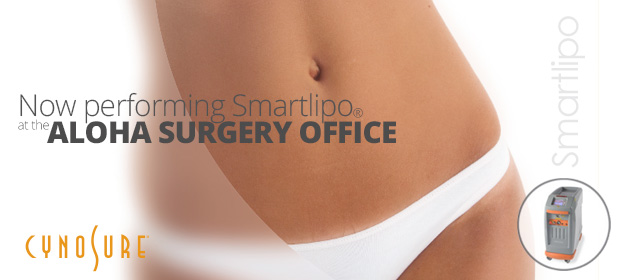 Liposuction is a surgical technique that improves the body contour by removing excess fat from fatty deposits located between the skin and muscle. Localized accumulations of fat, which are often hereditary and frequently impossible to eliminate by exercise or dieting, can be removed permanently by liposuction surgery.
Liposuction involves the use of a small stainless steel cannula connected at one end to a specialized suction pump. The cannula is inserted through tiny skin incisions, through which removal of fat is accomplished. This results in an improved body contour.
In addition to standard suction-assisted liposuction, there are many different types of liposuction. This includes Power-Assisted Liposuction (PAL), Ultrasound Assisted Liposuction (UAL), and Laser Assisted Liposuction (SmartLipo). Each type has unique benefits, but a good result is always dependent on the surgeon, not the machine.
All styles of liposuction can produce substantial reductions in body fat and noticeable changes in body shape. At Aloha Surgery, we perform Power Assisted, SmartLipo, and Standard Liposuction. This is an office based procedure usually lasting 1 to 3 hours. You can elect to have the procedure done awake with a local anesthetic, or sedated/asleep under the care of a Board Certified Anesthesiologist. Recovery is quick, with most patients back to work in two days. In general, liposuction works best when targeting specific areas, such as the tummy, waist, inner and outer thighs, arms, and chins.
Cost of the procedure is dependent on the number of areas and the amount of work to achieve a good result. In general, you should budget a few thousand dollars for this type of procedure.
Please see below for more information and patient pictures.